Opening hours: April 1 – October 31
Arrival: every day from 2 p.m., departure until 11 a.m.
Parking: in the campsite in front of the rooms, in the designated space, free of charge.
Breakfast: Available in the restaurant between 8-10 am.
NTAK registration number: PA22035478
View House Rules
A 10-room boarding house was built in the camping area, which is the closest accommodation to Lake Hévíz. The guesthouse has 8 rooms with double beds and 2 rooms with single beds.
Reservation:
Pension room assignment
First building:
3 rooms with double beds (rooms number 2; 3; 4)
Rear building:
2 rooms with double beds, mini kitchen (rooms 5; 11)
2 single rooms (rooms number 6; 10)
3 rooms with double beds (rooms 7, 8, 9)
Bed sizes
double bed: 160×200 cm
single bed: 80×200 cm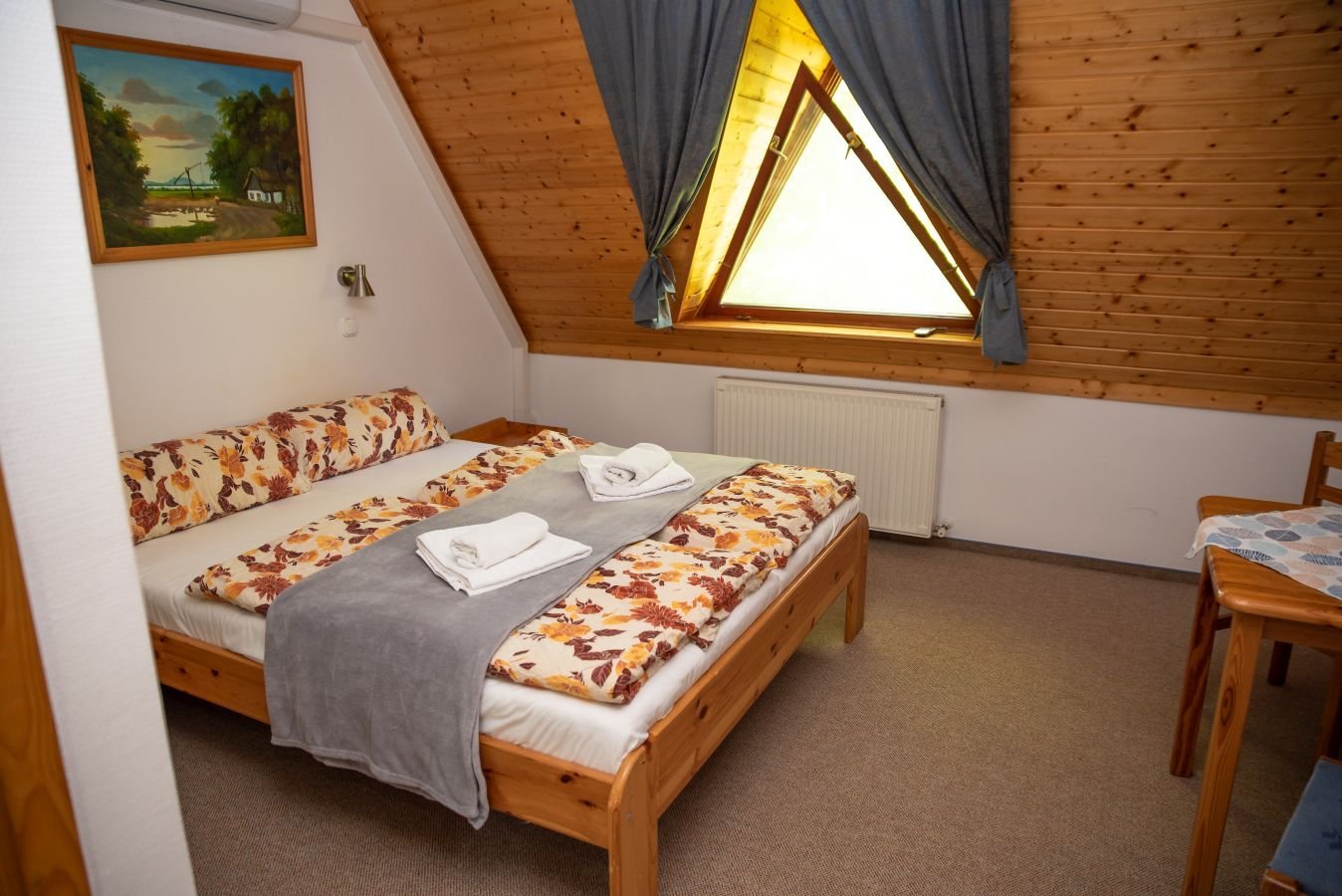 Equipment
Equipment of double rooms
shower
toilet
refrigerator & heating air conditioning
TV
free WiFi
refrigerator
towel
bedding
Available free of charge for boarding house guests: